The 118-year-old lost picture of one of Britain's most famous explorers was discovered in Antarctica.
The picture depicts a bird with a subtle watercolor still intact that scientists must be surprised.
They found this artifact in a small log cabin in Cape Adare, the peninsula in the eastern Antarctica.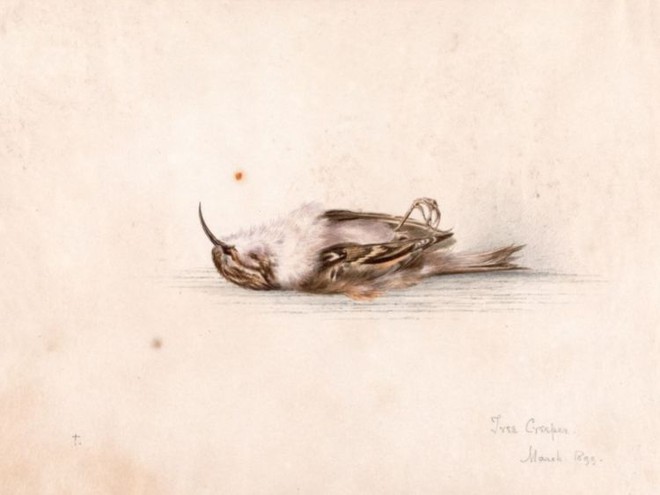 The watercolor painting of the bird remains intact after 118 years lost in remote Antarctic regions.
This almost perfect preserved artwork was painted by Dr. Edward Wilson, the polar explorer for the British Antarctic, along with the expedition leader Robert Falcon Scott.
The painting sits between the rotten pieces of paper and the dirt in the small bungalow of the explorer who lived in 1911. The painting was called the "1899 Tree Creepe" but the reason why the painting was present in Cape Adare 12 The year after Dr. Wilson painted it so far has not been solved.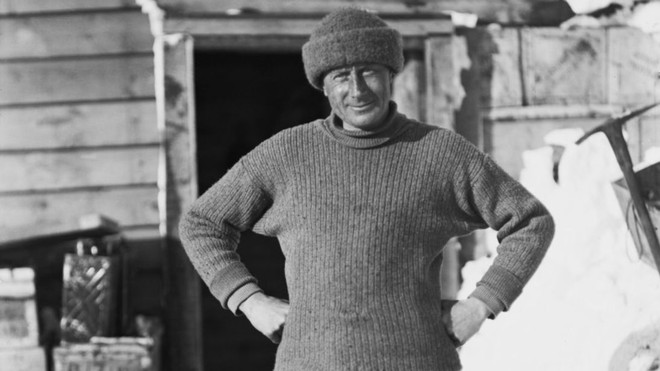 Picture of Dr. Edward Wilson alive.
Josefin Bergmark-Jimenez, a paper conservation researcher, found the artwork while cleaning the small bungalow to restore it.
Josefin was shocked to see the beautiful picture in the booklet when he picked up his bed cover.
Josefin recounts,
"I opened up this beautiful piece of work, and I was really shocked and looked at and looked at each other, color, vibrancy, it was a great artwork. .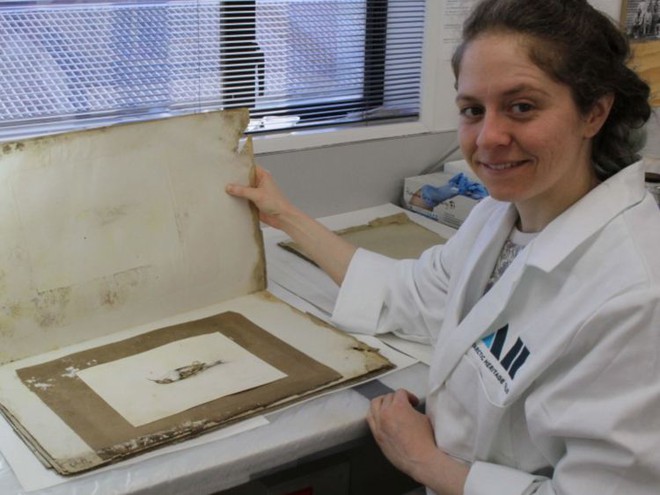 Josefin Bergmark-Jimenez is the figure finder.
"The wooden houses at Cape Adare were built by the Norwegian explorer Carsten Borchgrevink in 1899, then used by Captain Scott in 1911," said Lizzie Meek, program manager for the Antarctic Heritage program.
"We know that the person who painted the painting may be one of the people on that expedition."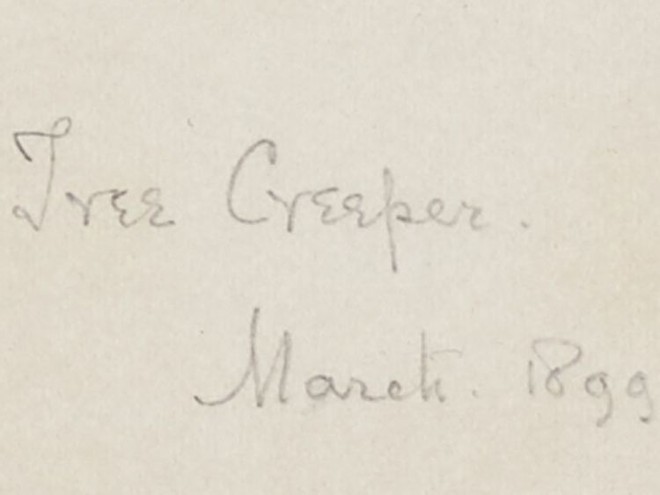 Note the words under the picture.
The work was discovered in 2016 but kept secret for the Antarctic Heritage Trust to restore the 1,500 artifacts that they obtained from the bungalows in Cape Adare.
It will be returned when the structure has been carefully preserved.