This unique beach is part of Australia's Shark Bay World Heritage Site, known as Shell Beach.
As the name implies, looking far away, everyone is supposed to be white sand beach but when approached, visitors are surprised and extremely excited when the shore is covered with shells rather than sand.
This unique feature exists only in two places in the world.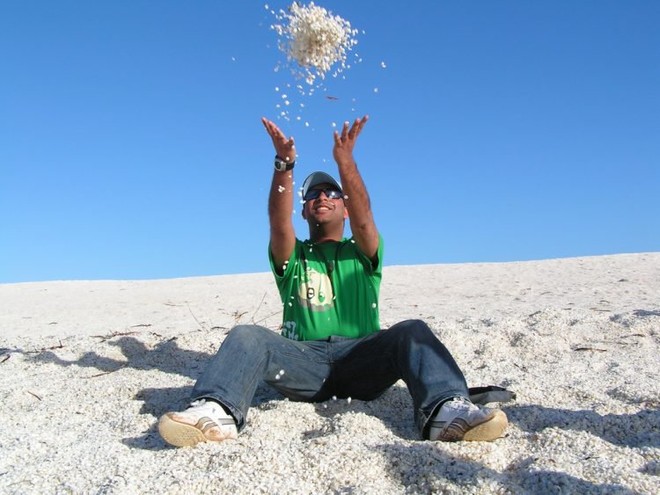 Find out the special point of the beach, visitors are very interested.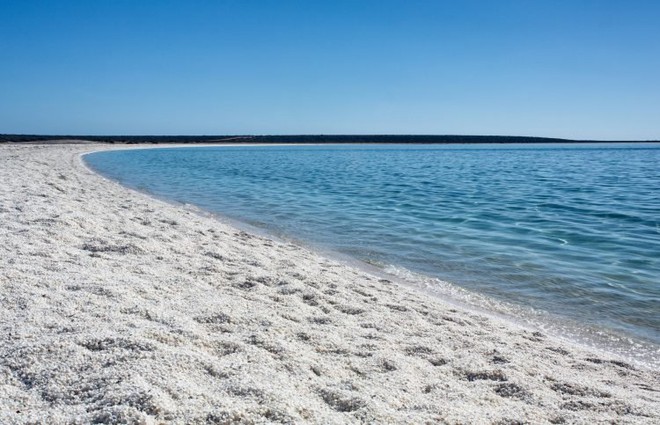 Coming to this beach, you will witness a rare sight on Earth.
Imagine at your feet are billions of white scallops stretching endlessly along the coast.
This has prompted Shell Beach to quickly attract four-way travelers.
Situated on the western edge of Australia, this scallop beach stretches for 70km.
Also, if you think the shell is just laying a thin layer on the sand, then you are wrong to light up, between the vast stretch of beach, where there are shells up to 10 meters thick.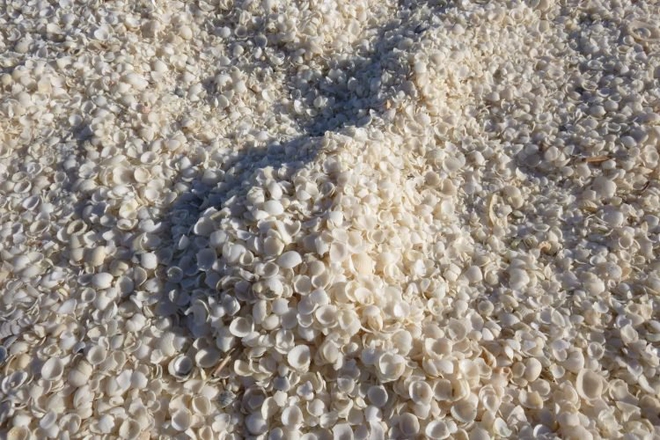 There is a shell up to 10m thick.
Interestingly, billions of shellfish made in Shell Beach are of a single mollusk, thriving in this area.
There are two factors that make this place their ideal habitat.
First, the location of Shell Beach is located in the innermost part of Sharky Bay, shaped like a horseshoe.
It is the most concentrated seagrass in the world, forming a natural barrier at high tide and withdrawal.
Secondly, the climate here is less rainy, the sea water evaporates so much that salt concentration is twice as high as normal in the Indian Ocean, so this is not the area of ​​"raging" favorite of the predator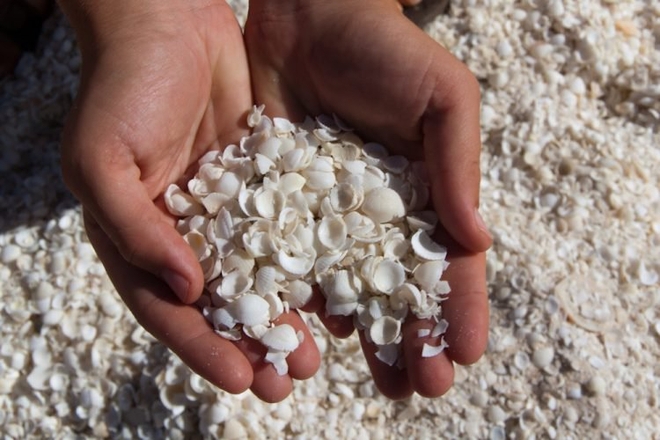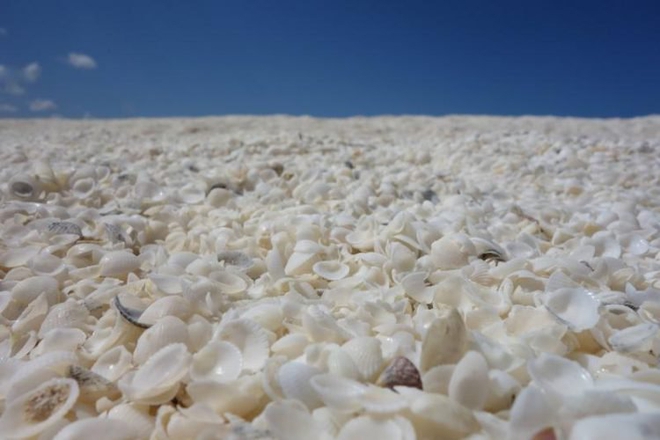 Unobstructed by tides and aggressive predators in the deep sea, shellfish are constantly growing and thousands of years have passed, billions of shells have been brought to shore up the shore, creating a shoreline. beautiful and unique beach.
The people used to build houses, churches and other buildings during the 19th and 20th centuries. But now the area is preserved after the Shark Bay was recognized by UNESCO the world in 1991.
(Source: Oddity central)